Tire Adhesive Labels
Ultra-Aggressive Adhesive Labels for the Toughest Jobs
Tire adhesive labels are specially designed to adhere to both vented and non-vented tire treads. These ultra-aggressive adhesives are not affected by rubber surfaces that break-down and reject most adhesives. Made of specialty paper or synthetic material, they withstand wear and tear, cold and very hot environments, water, humidity and other harsh conditions. The adhesive will remain adherent, even in presence of water and moisture. These labels consist of a heavy-weight adhesive with a film barrier and coating for thermal transfer printing. Our tire adhesive labels are available as stock or any custom size, shape or color.
Tire adhesive labels are ideal for any labeling application that requires superior adhesion in less than ideal environments.
Dirty and dusty environments
Environments where typical permanent adhesive and aggressive adhesives still fall off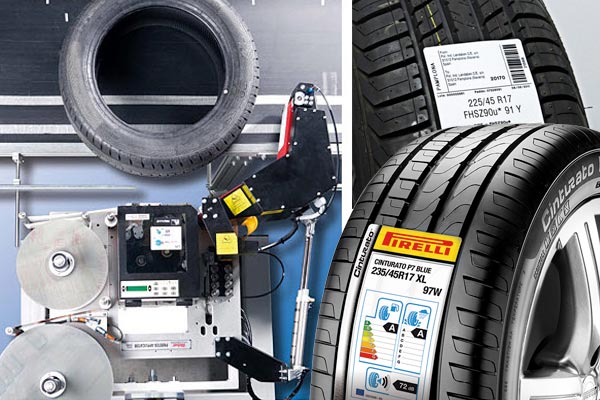 For more information or to discuss your project, contact us or call 888-237-8525.