Contact Us
BarcodeFactory - A Division of Paragon Print Systems, Inc.
Address: 2021 Paragon Drive - Erie, PA. 16510
Founded in 1994 in Erie, Pennsylvania
Get Direction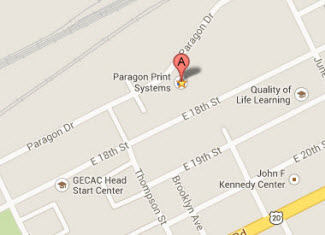 ABOUT US:
Contact us for your bar code labeling needs. We look forward to working on your project. Use this form to request a quote. If you would like to make a general inquiry, please fill out the REQUEST A QUOTE FORM.
In order to expedite the process, please provide as many details as possible as it will help us to provide you with an accurate estimate.