TEMPCHECK° Temperature Check Kit
Health Screening & Temperature Measuring Kit
TEMPCHECK° - CT4-LX kit provides a ready-to-use solution for businesses to monitor the health of employees, customers and visitors as they enter the workplace, and safeguards the information within a confidential logging system. A direct thermal label is printed that reflects the status of the employee's health that can be reviewed by supervisors when necessary. Data results are storage safely for verification and proof when needed.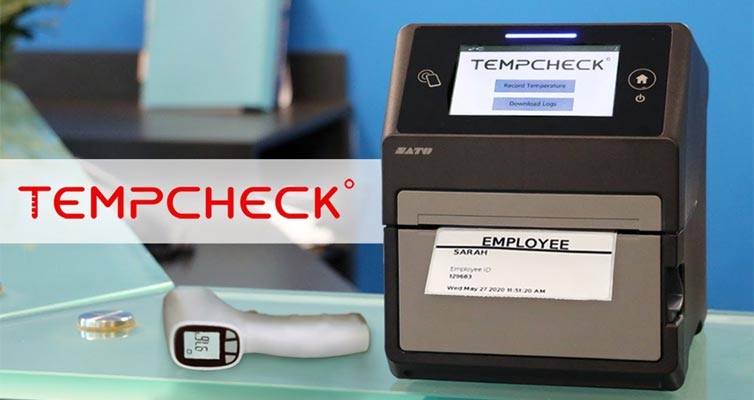 The kit includes:
Employee and Vendor (customer/visitor) versions of the TEMPCHECK software so data is kept separate.
Pre-loaded with health screening questions.
Use any temperature reading device
HIPPA Compliance - entered health information is kept confidential within the logging system and is not made public on the printed label.
Customization of software and label design is available for an additional fee.

CT4-LX 4 Inch Printer-
With a 4.3-inch full-color touchscreen display and on-board intelligence, the CT4-LX seamlessly combines functionality, intelligence and performance
4 x 2 Inch Labels-
Bright white, top coated direct thermal labels with removable adhesive so labels can be adhered to clothing. Labels are also able to fit into ID badge holders.
TEMPCHECK Software-
Ready-to-use TEMPCHECK software includes health screening questions and temperature entry to monitor the health of employees and visitors, as well as a confidential logging system to safeguard the entered information.
For more information or to enroll, please fill out the form or call us at 888-237-8525.