Flexible Packaging Ribbon- IIMAK
IIMAK manufactures high-quality, high-speed thermal ribbon
Flexible Packaging requires high-speed application of specialty thermal transfer ribbon material, printed directly on packages. Thermal transfer overprinting typically imprints date, price, lot number, or barcodes directly onto flexible packaging and requires a thermal ribbon that can meet the speed and quality demands of the food packaging industry.
IIMAK is a leading USA based manufacturer of near-edge wax-resin and resin ribbons developed specifically for the flexible packaging market and a proud partner of Barcode Factory.
In flexible packaging printing, speed matters and the IIMAK line of flexible packaging ribbons feature a specially formulated release layer that creates a quick release of the ink to the packaging material ensuring crisp, fully legible, dark imprints at speeds of 40 inches per second.
IIMAK manufacturers these thermal transfer ribbons to be used in overprinter machines such as: Markham, Matthews, VideoJet, Domino marking, Open Date, Allen Coding, Ice
---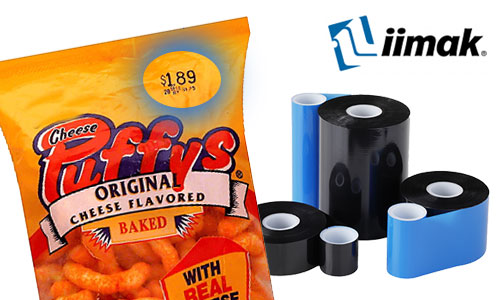 Recommended IIMAK Ribbons
Highly compatible with broad substrate latitude at various darkness and energy settings. Delivers fast performance for print speeds up to 40 IPS. Also available in 1100 m & 1200 m as NETFlex+ XL for longer length efficiencies.
Premium resin ribbon offers high heat resistance up to 500 °F and excellent resistance to water and oils associated with food production.
---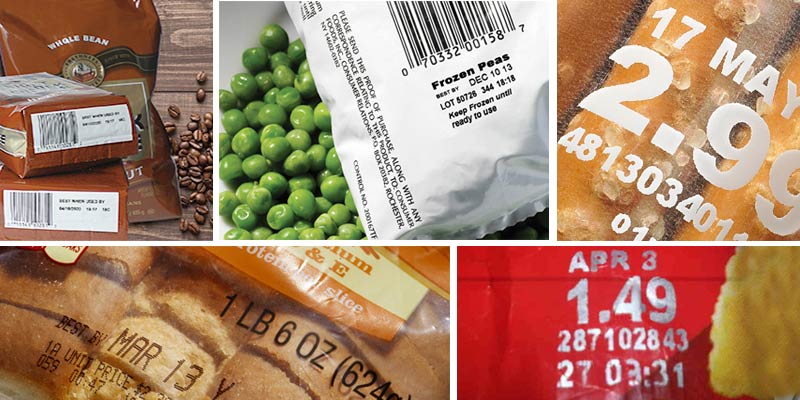 ---
Common Flexible Packaging printer Makes and Models
Markem ® Smart Date ® X60 Markem ® Smart Date ® X40 Markem ® Smart Date ® 5 Series Markem ® Smart Date ® 3 Series VideoJet ® DataFlex ® 6420 VideoJet ® DataFlex ® 6320 VideoJet ® DataFlex ® 6210 VideoJet ® DataFlex ® Plus Open Date ® Thermocode ® 53M, 53L, 53C, 107M, 107L, 107C Domino ® V-Series Allen Coding ® NGT4, NGT+2, NGT+4, NGT6, NGT6e,NGT8e Norwood ® Jaguar Series Linx ® TT5, TT10 & TT3 Ice ® Zodiac
---