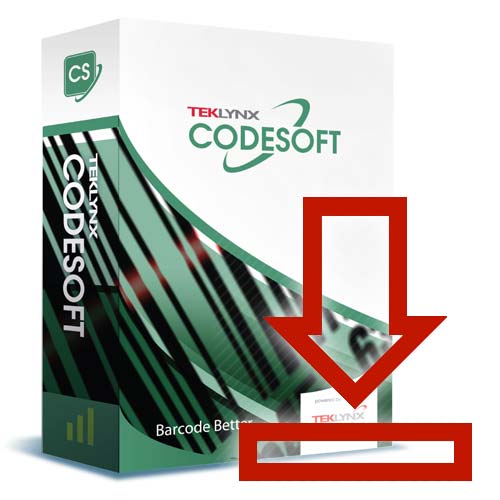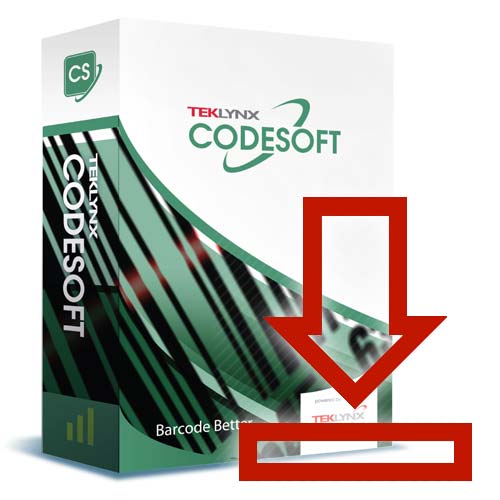 TEKLYNX CODESOFT Enterprise Network SMA
---
Software Version

Support (SMA)

Software Users

Multi-User Network

Software Type

Cloud-Based

Subscription
---
Product Highlights
TEKLYNX CODESOFT Enterprise Network 2021 SMA, More than 50 Users, 5yr Subscription
*This item is electronically delivered via email.

Spec. Sheet
TEKLYNX CODESOFT 2019
For complex labeling requirements
CODESOFT is an enterprise-level barcode label creation and integration software offering unmatched flexibility, power, and support. Available in print engine, standalone, and network configurations, CODESOFT is designed to meet all of your labeling needs. Whether your goal is managing assets and resources, controlling distribution channels and stock levels, tracking documents, or managing data records, CODESOFT provides a solution for your organization's most advanced labeling needs.
TEKLYNX Subscription Licensing is available for CODESOFT. Subscription Licensing is the best option for maximum flexibility and long term value. The upfront cost of a CODESOFT subscription license is lower, and it includes more value than ever before.
Note: To run CODESOFT on a virtual machine, a CODESOFT VM license is required.
Keep your software up to date, without spending extra time or money.
Easily understand software costs for simplified and predictable budgeting.
Take advantage of unlimited access to software maintenance, technical support, and training webinars.
Features
Easy to Use - Intuitive interface allows you to quickly become comfortable and efficient using the application.
Powerful - 100+ barcode symbologies allow you to easily comply with industry standards.
Connectivity - CODESOFT supports complex integration with databases and other business systems.
RFID - CODESOFT offers support for RFID label creation and native printer drivers for 300+ RFID capable printers.
Benefits
How can CODESOFT help solve your business challenges?
Design Complex Labels Easily - CODESOFT is an advanced label design application that gives you the ability to easily design a label, connect to a database, or add complex barcodes such as HIBC or GS1 using CODESOFT's intuitive interface and wizards.
Increase Efficiency - With CODESOFT's flexibility, you can easily integrate label printing and RFID technology into your business processes, increasing both efficiency and control. Adding CODESOFT to business processes is simple with its intelligent interface, helpful wizards, and simple database connections
Grow Your Business - As your labeling needs grow to require faster printing, more control, and process automation, leverage CODESOFT's integration with TEKLYNX' enterprise solutions: SENTINEL for label print automation, LABEL ARCHIVE for label security and traceability, and TEKLYNX CENTRAL for centralized label management.
Edition Comparison
Which edition of CODESOFT is right for your labeling needs?
CODESOFT Pro is a great starting point to meet your immediate labeling needs. It is only available as a single user license and is limited to 3 printers.
CODESOFT Enterprise has unlimited printer support and is available as a single user, Network (multi-user), or Runtime (print only) version.
Note: To run CODESOFT on a virtual machine, a CODESOFT VM license is required.
| CODESOFT KEY FEATURES | Enterprise | Pro |
| --- | --- | --- |
| Graphic & native barcodes | × | × |
| TCP/IP printing | × | × |
| OLE and ODBC support | × | × |
| Hidden (unprintable) objects | × | × |
| Unicode font support | × | × |
| Printer code converter | × | × |
| Label password protection | × | |
| Add a variable offset to a date | × | × |
| User-defined printing log file | × | |
| ActiveX | × | basic |
| Directly modify printer code (Job Modifier) | × | × |
| Customizable data input screens (Form Designer & Form Viewer) | × | |
| Define different styles within one field (Tagged Text Management) | × | |
| Print documents containing more than one database record (GridField) | × | |
| RFID | × | |
Is CODESOFT your solution?
CODESOFT is ideal for highly complex labeling environments.
Companies who use CODESOFT have complex label design and integration needs within an enterprise environment.CODESOFT users may require connection to SQL or Oracle databases, RFID printing, and VB scripting to trigger print jobs. Their labeling process includes strict approval rules that must be followed before labels can be printed.
Companies who use CODESOFT typically have:
Over 10 printers
Significant number of users
Multiple production lines and locations
Third-party suppliers who print their labels
Lean manufacturing initiatives
Compliance regulations
Business system integration
Color labeling requirements