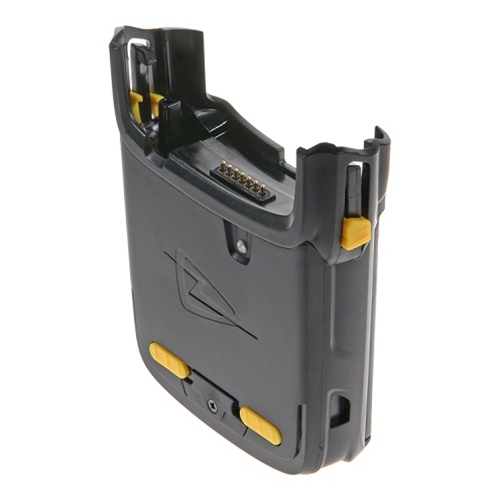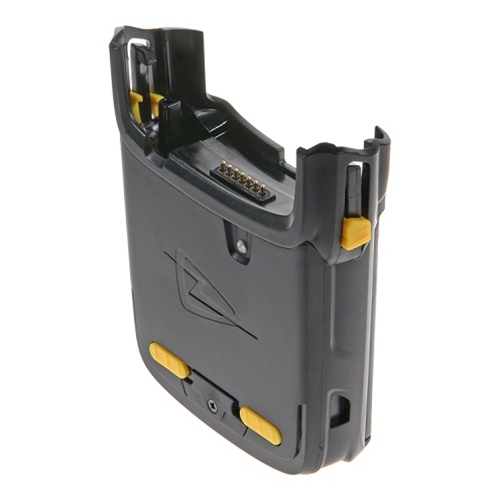 SKU:
1117-01-SO-MC65-RFID
|
---
| | |
| --- | --- |
| Scanner Type | No Scanner |
| Interface | USB |
| RFID Frequency | HF |
---
Product Highlights
TSL, HARDWARE, HF RFID READER, FOR ZEBRA ENTERPRISE MC55/65, INCLUDES READER

Spec. Sheet
TSL 1117
1117 MULTI-ISO HF RFID READER FOR MOTOROLA MC55/65/67
SNAP-ON HF RFID READER
High Frequency upgrade
This snap-on accessory provides the Motorola MC55/65/67 terminal with High Frequency (HF) RFID functionality. The reader attaches as a snap-on to the Motorola terminal and houses both the RFID reader and the antenna. Power for the reader is obtained from the host terminal.
The HF RFID reader provides the ability to read and write to a wide variety of transponders at 13.56 MHz including ISO 15693, ICODE (I and II) and the complete Mifare family of ISO14443 (A and B). Flash upgradeability of the RFID reader firmware provides future proofing of the reader. The data output from the RFID reader may be simply incorporated into a Pocket PC application using the Software Development Kit (SDK).
Tough enough
Applications include: e-Payment, e-Toll Road Pricing, Authentication, e-Ticketing for Events and Public Transport, Logistics and Supply Chain Management.
The Reader is available individually or as an Explorer kit containing the reader, sample RFID tags and a Software Development Kit (which includes a demonstration application, the source code for that application and full reader documentation)
FEATURES:
Multi ISO RFID reading and writing
Reads and writes to High frequency industry standard ISO 15693 smart labels including Texas Instruments Tag-it and Philips ICODE II ISO15693 at 13.56 MHz
SDK
Software development kit (SDK) available for development of custom applications.
Compatibility
The reader remains compatible with existing MC55/65/67 accessories such as the single slot cradle and car charger.
Connectivity
USB and MC55/65/67 charge connections are brought through to the base of the HF RFID reader to allow charging and ActiveSync over USB with the Reader attached.
Easy attachment
Customer installable assembly - easily removed from handheld.
WARRANTY
The TSL 1117 reader is warranted against defects in workmanship and materials for a period of one year (12 months) from date of shipment, provided the product remains unmodified and is operated under normal and proper conditions.
ABOUT TSL
TSL designs and manufactures both standard and custom embedded, snap on and standalone peripherals for handheld computer terminals. Embedded technologies include:
RFID - Low Frequency, High Frequency and UHF
Bluetooth® wireless technology
Contact Smartcard
Fingerprint Biometrics
1D and 2D Barcode Scanning
Magnetic Card Readers
OCR-B and ePassport
Utilizing class leading Industrial design, TSL develops products from concept through to high volume manufacture for Blue Chip companies around the world. Using the above technologies TSL develops innovative products in a timely and cost effective manner for a broad range of handheld devices.