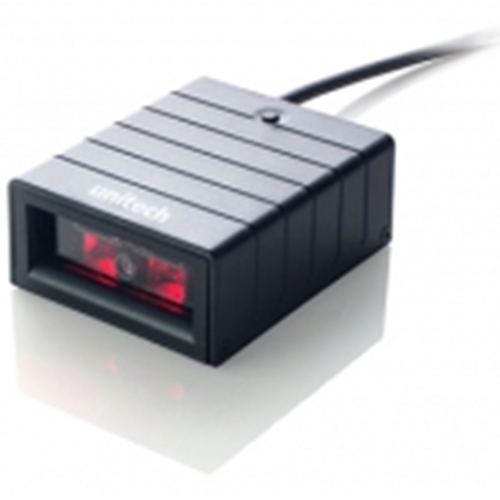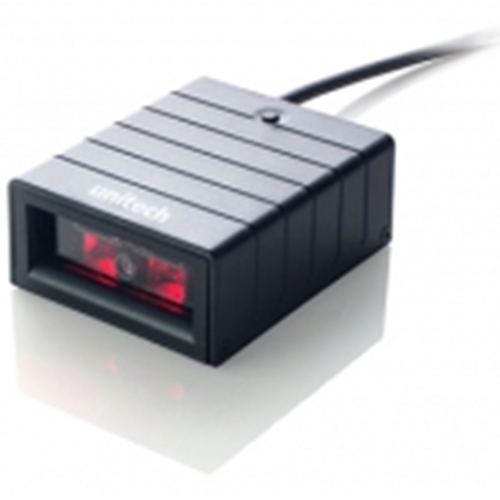 Unitech FC75 Fixed Scanner
---
Connectivity

Corded

Scanner Type

2D Area Imager

Form Factor

Presentation

Scanner Includes

Corded Kit [Cable]

Scan Pattern

Area

Scan Range

Standard

Interface

USB

USB-A
---
Product Highlights
Unitech FC75 Barcord Scanner, Corded, Fixed Mount Scanner, 2D Imager, USB Interface Includes: Cable

Spec. Sheet
Unitech FC75 Scanner
Hands-Free Area Imager Scanner
The tiny FC75 fixed mount imager can bring zero footprint, hands-free scanning to your business. The FC75 reads all types of barcodes on every medium efficiently and reliably.
Fast and Powerful Scanning
The FC75 reads all barcodes quickly and aggressively. The powerful fixed mount imager not only captures printed 1D and 2D barcodes, it also reads them off screens. Mobile barcodes-barcodes customers carry on their smartphones or tablets as coupons, loyalty cards, and boarding passes-are increasingly popular. The FC75 can help provide the solutions you'll need for this new market.
Scan Trigger
With both presentation and trigger-activated modes, your team will have the freedom to use the FC75 for both hands-free scanning and on-demand scanning.
Built to Last
Increase your ROI (return on investment) and reduce your TCO (total cost of ownership) by choosing a rugged solution. The FC75 is environmentally sealed against hazards such as dust and moisture and withstands multiple 4-foot falls to concrete. The durability of the FC75 will prevent costly repairs and replacements down the road.
Easy Mounting
With a stand and mounting accessories, the FC75 is easy to integrate. Compact and lightweight, you can be sure the FC75 will fit seamlessly into the smallest of spaces.
Applications
Mount this 2D barcode scanner in any customer-facing environment: under the counter, onto a register, or at an airport gate. The FC75 streamlines data collection everywhere.
Features
Reads printed and digital barcodes
Compact design
Scan trigger for on-demand scanning
Environmentally sealed against water and dus

Unitech America Service

( SKU: FC75-Z3 )

Unitech FC75 Image Scanner, Warranty, Agreement 3 years, 5 Day Repair, Ground Shipping

Unitech America Service

( SKU: FC75-AZ3 )

Unitech, Warranty, 3 years, 48 Hour Repair, 2 Day Shipping, for FC75, Not Valid in Canada