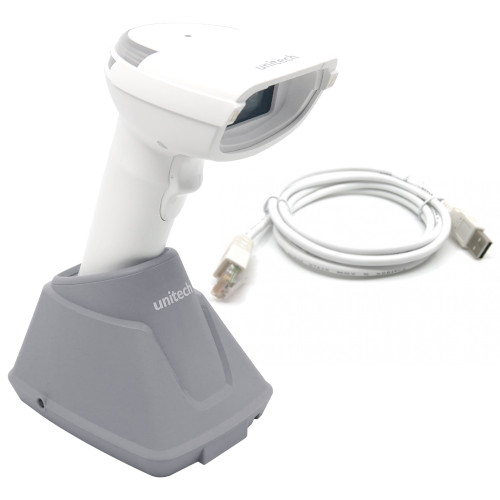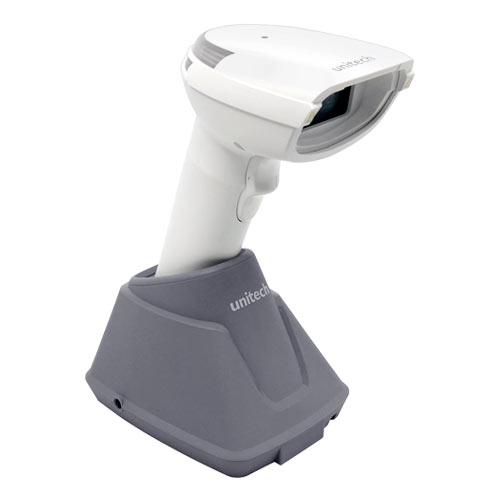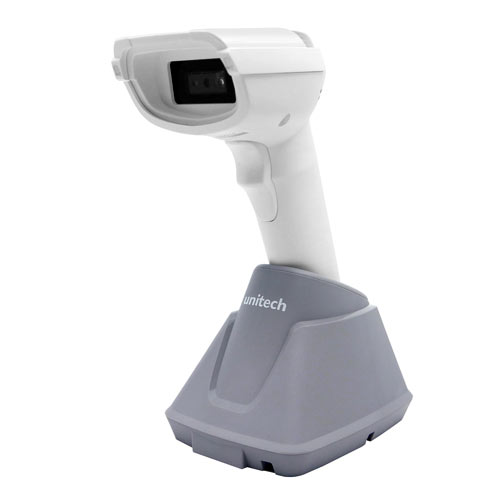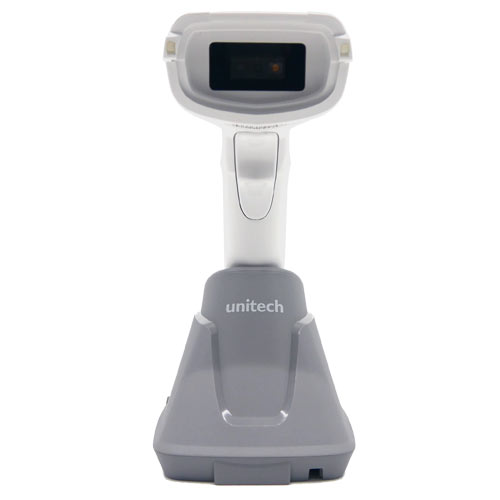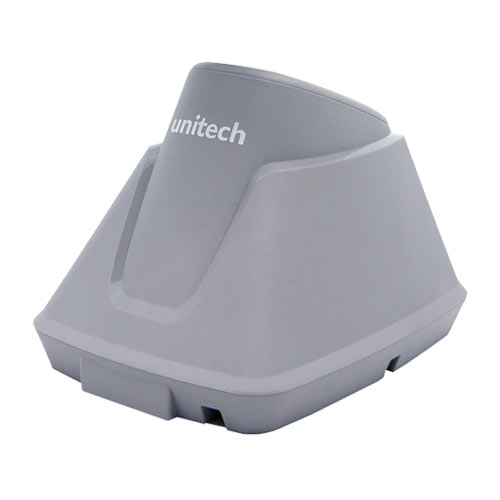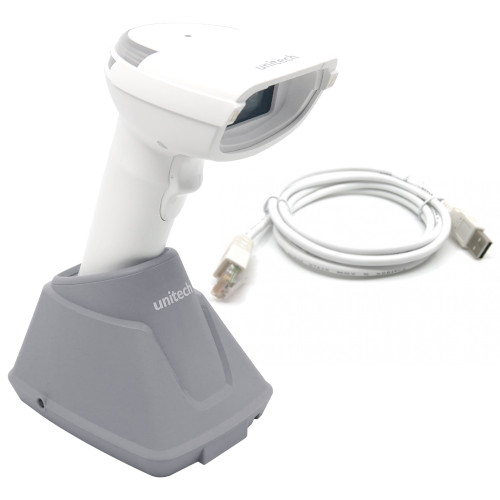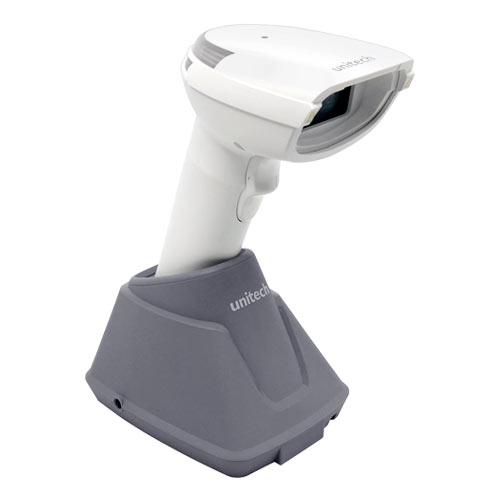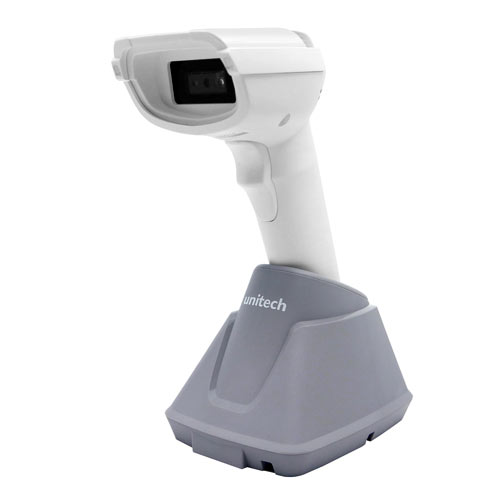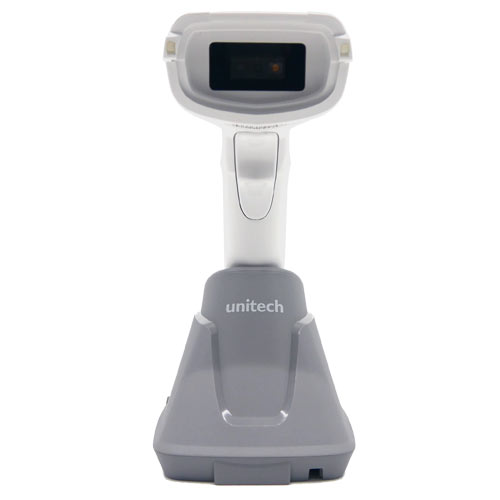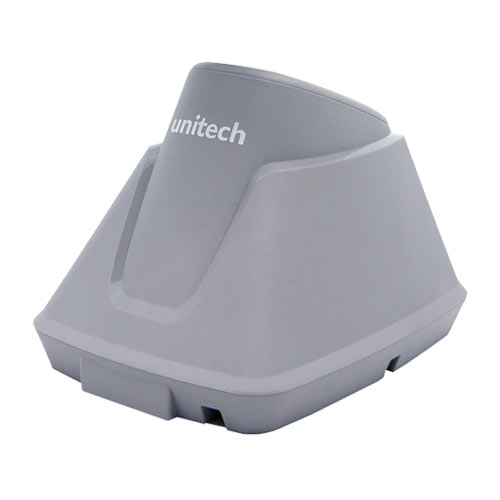 Unitech MS852B+ HC Scanner
---
Connectivity

Cordless

Scanner Type

2D Area Imager

Form Factor

Handheld

Scanner Includes

Cordless Kit [Cable,Cradle]

Scan Pattern

Area

Scan Range

Standard

Interface

Bluetooth

USB

Feature

Scan Feedback
---
Product Highlights
Healthcare Barcode Scanner, Unitech MS852B+, Cordless, 2D HD Imager (N6703), Standard Range, Bluetooth, Includes: USB Cable, Charging Cradle

Spec. Sheet
Unitech MS852B+ HC Antimicrobial 2D Imager Scanner
Flexible Healthcare Scanning Solutions
Accurate Barcode Scanning for Healthcare Solutions
Featuring anti-microbial housing design, the MS852+ HC series is especially to be used friendly in healthcare environments following high hygienic regulations. Specially designed for nursing care in hospitals and healthcare institutes, the devices are medical certified by ISO 22196, ISO11737-1, ISO 11737-2. Delivering the high-performance barcode scanning engine, the healthcare givers may use this device to check patient identification and prescription orders through bar codes that reduce medical errors and enhance the deficiency of the hospital environment.
Ethanol Safe and Anti-Microbial Devices
"Ethanol safe" allows a device or equipment to be cleaned by non-condensed alcohol (75% to 90%) to kill or remove the germs and viruses from surfaces. Despite disinfecting equipment regularly, anti-microbial housing provides extra protection in-between each disinfection cycle. Anti-microbial housing was often omitted, and considered not critical, in the past because of the regular disinfection process that was required. However, Covid-19 makes us understand that the virus can contaminate, stay on the surface, and be spread to the next person who will touch the device before disinfect cleaning. "Anti-microbial housing" is the answer and this material can minimize or prevent the germs and viruses from staying on the surface. There are devices in the market, under a healthcare banner, that will offer either ethanol safe or anti-microbial housing; but not both. Unitech Healthcare devices use both housings at the same time.
Wireless for Flexibility (for MS852B+ HC)
Moreover, the MS852B+ HC supports Bluetooth dual mode technology(Bluetooth LE V4.2 & Bluetooth 2.1+EDR, Class 1) to give you the freedom and bring your business the flexibility. It is compatible with any smartphone, tablet, or computer–the MS852B+ HC pairs easily to any mobile device or PC. Besides, it allows users to transmit data to the host from up to 100 meters from the base. When it is out of range, the MS852B+ HC barcode scanner can store 590,000 codes in memory and upload to your devices at your own convenience.
Increase Productivity with Advanced Industrial Barcode Scanner
The MS852+ HC series is built in Megapixel barcode sensor that enhances the maximum compatibility to capture most 1D / 2D barcodes on mobile screens,even damaged or poorly printed barcodes. The MS852HC handheld scanner is a highly reliable tool to increase productivity and efficiency in hospital point of care, specimen collection, pharmacy inventory control, and materials management.
User-Friendly and Durability
Equipped with a louder beeper and brighter LED indicators, the MS852+ HC series allows users to recognize the feedbacks easily even in dark environment.While sustaining a 2.1 meter drop to concrete, MS852+ HC series incorporated with IP42 rugged design for protection against dust and moisture. Moreover, the built-in long life cycle trigger of 10 million times guarantees a continuous productivity for best reliability. This scanner can be used in the most practical way depending on the scanning task in various solutions in hospital environment.
Main Features and Benefits
Anti-microbial housing design
Medical Certifcations : ISO 22196, ISO 11737-1, ISO 11737-2
Support most 1D / 2D barcode on mobile screens, even damaged or poorly printed barcodes
Support Bluetooth dual mode technology (Bluetooth LE V4.2 & Bluetooth2.1+EDR, Class 1) (for MS852B+ HC)
Wireless transmission range up to 100m in the line of open sight. (for MS852B+ HC)
Long lifecycle trigger design: Up to 10,000,000 times
Ultra-rugged design: IP42 and 2.1m drop spec
Unitech Y Cable

( SKU: 1550-905902G )

Unitech MS852 Accessory, Y Cable, USB Female to USB A