Zebra ZQ620 DT Printer [203dpi, WiFi, Battery]
---
Printer Type

Mobile

Receipt

Print Technology

Direct Thermal Only

Interface

Bluetooth

Bluetooth 4

Serial

USB

Wireless LAN

USB-B

Features

Wearable

dpi (dots per inch)

203dpi

Core Size

0.75 inch

Printer Options

LCD Display

Battery

Max Media Width

3.0-3.9 inch
---
Product Highlights
Direct Thermal Only Portable Label And Receipt Printer; Zebra ZQ620 Mobile Printer, 3-Inch Max Print Width, 203DPI, English Fonts, Dual 802.11AC / Bluetooth 4.x, Linered Platen, 0.75" Core, Group 0, Includes: Battery, Belt Clip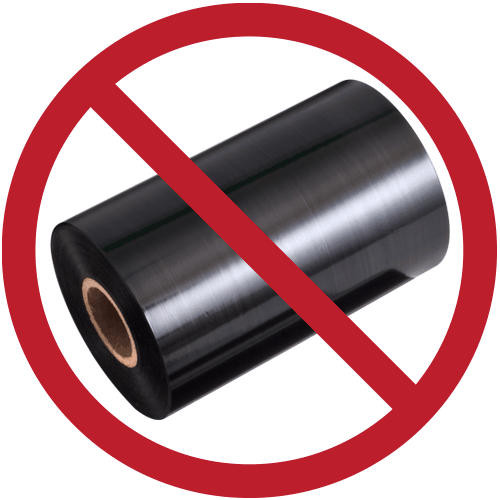 Direct Thermal Only

Spec. Sheet
---
Frequently Bought Together
Zebra ZQ620 Mobile Printer
Improve inventory management and customer service in your store with the ZQ620 mobile printer. With advanced technology, an innovative design, large color display, superior battery management including an instant wake-up feature as well as fast 802.11ac and Bluetooth wireless connection, the ZQ620 boosts associate productivity.
The ZQ600 Series delivers all the features needed to maximize associate productivity and customer service. Store associates can print everything from shelf labels to item tags, markdown labels and sales receipts, right on the spot. This premium mobile printer takes productivity, ease-of-use and manageability to a new level with a large color display, fast 802.11ac and Bluetooth 4.1 wireless connections, class-leading battery technology and powerful remote management tools.
PREMIUM WIRELESS FEATURES FOR MAXIMUM PRODUCTIVITY
With support for 802.11ac Wi-Fi and its latest security protocols, the ZQ600 Series offers the fastest, most dependable wireless connection inside the four walls. And the industry's only instant wake-up over Wi-Fi feature delivers instant availability for your workers and maximum power efficiency.
SUPERIOR POWER MANAGEMENT
The ZQ600 Series features the highest battery capacity in it's class with a 3250 mAH battery to ensure associates have plenty of power for every shift. The patented Power Smart Print Technology ensures the exact amount of power required is delivered for the highest quality printing and PowerPrecision+ technology makes it easy to identify aging batteries before they impact productivity.
ADVANCED PLATFORM GROWS WITH YOUR BUSINESS
The ZQ600 Series is powered by Link-OS, Zebra's robust printer operating system, and Print DNA, a combination of productivity, management, development and visibility tools that results in a superior printing experience. It features robust memory capability to support future firmware upgrades and accessories are backwards compatible with the QLn so you don't have to buy new.
Zebra QLn PC-USB cable

( SKU: P1031365-055 )

Zebra, Accessory, Kit QLN/ZQ6 PC-USB Cable, 6' (With Strain Relief)

Zebra Cable

( SKU: P1031365-052 )

Zebra, Accessory, Kit QLN/ZQ6/ZQ6 Plus Serial Cable (With Strain Relief)

Zebra QLn Hand strap

( SKU: P1031365-027 )

Hand strap which allows the printer to be carried by hand, like a toolbox.
Zebra ZQ6XX OneCare Essential

( SKU: Z1BE-ZQ6X-1C0 )

Onecare Essential, Warranty, Zebra Service ZQ600, Purchased After 30 Days of Printer, 1 Years, Comprehensive

Zebra OneCare Essential - ZT600

( SKU: Z1AF-ZQ6X-3C0 )

Warranty, Zebra OneCare, Essential, Purchased Within 30 Days Of Printer, NBD TAT, NA MX Only, ZQ600, 3 Years, Comprehensive

Zebra OneCare Select - ZQ600

( SKU: Z1AZ-ZQ6X-3C0 )

OneCare, Select (Zebra Owned Pool), Purchased Within 30 Days Of Printer, Advanced Exchange (Select (Zebra Owned Pool) Countries Only), ZQ600, 3 Years, Comprehensive

Zebra OneCare Essential - ZQ600

( SKU: Z1AE-ZQ6X-3CM )

OneCare, Essential, Purchased Within 30 Days Of Printer, ZQ600, 3 Years, Comprehensive With Battery Maintenance (Applicable Countries Only)