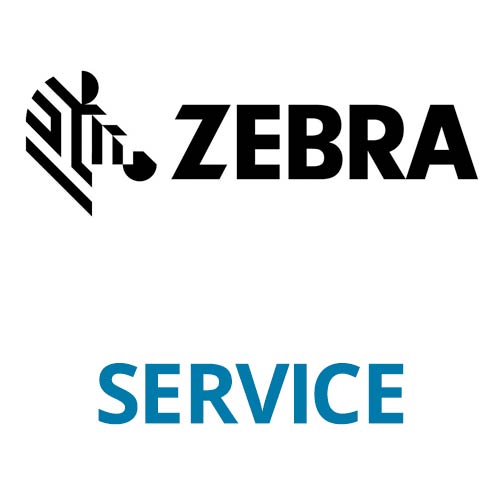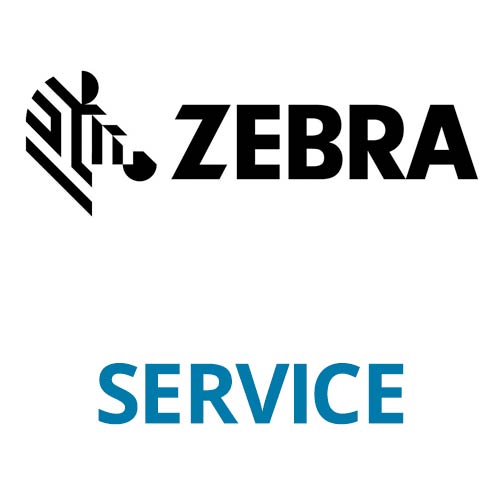 Zebra OneCare Software Support
---
| | |
| --- | --- |
| Coverage Length | 1 Year |
| OneCare Level | Technical & Software Support (TSS) |
---
Product Highlights
Zebra, Professional Services, Technical Support and Software Contract, New, Desktop Printer, 8 X 5, 1 Year Term
Zebra OneCare Support Services
Maximize Zebra device performance, value, and uptime with unmatched product expertise
Every day, you count on your Zebra devices to improve efficiency and task accuracy to better serve your customers — and reduce the cost of doing business. In order to maximize the value of your Zebra devices and their impact on your business, you need to maximize device availability. And with Zebra's OneCare Support Services, it's easy.
Regardless of your industry, the size of your business, the level of service you need, the type of Zebra devices you own or your budget, there is a Zebra Support Service that will meet your needs. We provide the most comprehensive service portfolio in the industry, offering technical and software support and updates, comprehensive repair services that cover accidental damage, your choice of repair turnaround times, Android security updates to protect your data every day your devices are in service, and VisibilityIQ™ OneCare which puts access to repair, support cases, contracts, LifeGuard reports and more, at your fingertips via a cloud-based dashboard. A wide variety of options allows you to choose a service plan that meets your support needs today, and evolves with your business to meet your support needs tomorrow. No matter where you are located in the world, they speak your language — Zebra offers support in 17 languages. And since nobody knows their devices better than Zebra does, no matter which service you choose, you get the unmatched expertise you need to maximize device performance and uptime.
When it comes to support for your Zebra devices, choose Zebra OneCare Support Services — because nobody does it better than Zebra experts.
Feature
Zebra OneCare Essential
Zebra OneCare Select
Zebra OneCare Premier
Zebra OneCare Technical and Software Support (TSS)
Zebra OneCare SV
Zebra OneCare On-Site Support
General Description
Basic Assurance
Maximum Protection
Advanced Managed Services
Extended Technical Support and OS Software Updates
Right-Priced Protection
On-site repair by Zebra Certified Service Technicians
Contract Length
3 or 5 years
3 or 5 years
Custom
1, 3 or 5 years
2 years
1, 2 or 3 years
Depot Turn-Around Time (TAT)
3 business days from depot receipt
Same day shipment of replacement device
Same day replacement
N/A
5 business days from depot receipt
Essential On-Site Second Day Business Response
Essential On-Site Next Business Day Response
Select On-Site Same Business Day Response
Priority Live Agent Access to Technical Support
M-F, local business hours
24/7 support
Dedicated team
M-F, local business hours
M-F, local business hours
Essential 2-Day and Next-Day: M-F, local business hours
Select Same-Day: 24/7 support
Return Shipping
Ground included
Optional: next business day
Next business day
Same day
N/A
Ground included
Optional: next business day
N/A
Operating System Software Updates (online access)
•
•
•
•
•
•
LifeGuard Android Security Updates
•
•
•
•
•
•
Comprehensive Coverage
•
•
•
N/A
Wear and tear; functional failure only
Optional: includes printheads, normal wear and tear and accidental damage
Manufacturer's Defects
•
•
•
N/A
•
•
Online Repair Order Portal for RMA
•
•
•
N/A
•
Availability varies by country and/or product
VisibilityIQ OneCare dashboard
•
•
•
•
TC2X only
•
Device Diagnostic Service (Mobile Computers)
•
•
Includes advanced diagnostics and triage
N/A
TC2X only
•
Spares Pool Management
N/A
•
•
N/A
N/A
N/A
Device Commissioning (Application and Configuration Management)
Optional
•
•
Includes 3rd party software and app migration services
N/A
Optional
Included: Select On-Site Same Day
Optional: Essential On-Site 2-Day;
Essential On-Site Next-Day
Battery Maintenance Service
Optional
Optional
•
N/A
N/A
N/A
Battery Refresh Service
Optional
Optional
•
N/A
Optional for TC2X only
N/A
Device Collection Service
Optional
Optional
•
N/A
N/A
N/A
Visibility Services: VisibilityIQ Foresight
Optional
Optional
•
N/A
Optional
Optional
Zebra OneCare Options
There is a Zebra OneCare Support Service option to meet every service need and budget:
Zebra OneCare Essential
Basic Assurance
This core service provides fully featured comprehensive coverage for your devices. You get the Zebra entitlements that set the bar for service and support — from coverage for accidental damage and normal wear and tear, standard repair turnaround times and live agent access to software upgrades, Android security updates, cloud-based VisibilityIQ™OneCare8and more.
Zebra OneCare Select
Maximum Protection
When time is of the essence and you need to minimize downtime as much as possible, choose Zebra OneCare Select. This service includes everything in Zebra OneCare Essential, with increased service levels that deliver faster, more immediate issue resolution, including around-the-clock live agent access and a next business day replacement device that is ready to use, right out of the box.
Zebra OneCare Premier
Advanced Managed Services
When you need the highest level of service possible for your business-critical devices, Zebra OneCare Premier delivers. Choose the components you need from Zebra's Visibility and Support services to meet the needs of your business and your workforce. Key features include a dedicated around-the-clock support team to help resolve issues, the simplicity of a single point of contact, advanced features such as application migration, plus device management services that provide the business-critical visibility into the status of all your Zebra devices you need to achieve unsurpassed uptime and device value.
Zebra OneCare SV
Right-Priced Protection
When full-featured comprehensive service plans are more than you need, but warranty coverage is not enough, Zebra OneCare SV bridges the gap, offering the right level of coverage for the right price. You get twice the coverage period offered by the standard warranty for manufacturer defects, a 5-day turnaround time for a repair at a Zebra depot, 2 years of technical support instead of 90 days, access to software upgrades and LifeGuard Android security updates, VisibilityIQ OneCare, plus multiple options that allow you to add services such as Device Commissioning, Express Shipping and more. (Available for TC2X mobile computers and select printers.)
Zebra OneCare On-Site Support
Let Certified Service Technicians Come to You
With Zebra OneCare On-Site Support, they'll dispatch a Zebra-trained and certified service technician to your facility with just one call. There are no extra costs. Everything is included: parts and labor, all travel (no additional mileage fees), application of any engineering changes, and a complete cleaning and adjustment on every trip. In addition, two preventative maintenance checkups are included every year your printers are under contract.
Zebra OneCare Technical and Software Support (TSS)
Extended Technical Support and OS Software Updates
You need the peace of mind that comes from knowing you can get the technical support you need, when you need it — but your warranty only provides technical support and software updates for 90 days. Extend technical support, access to software upgrades and LifeGuard Android security updates, and access to VisibilityIQ OneCare for 1, 3 or 5 years, with the defined service levels and commitment to rapid resolution you need to keep your Zebra devices up, running and available to your workers.