Citizen CTP-293 - Discontinued
CBM-291, CTP-293, CBM-920II Series
Thermal (CBM-291/CT-P293) or impact (CBM-920II) printing Citizen panel mount printers fulfill your requirements.
Whereas the CBM-920II and the CBM-291 offer paper auto loading the CT-P293 is a rack mountable thermal panel prin-ter, with easy drop-in paper loading.
The CT-P293 thermal printer has an operating temperature down to -20�C.
The splash-proof design of the CT-P293 protects the printer against vertical drips. It is compliant with JIS Class 1.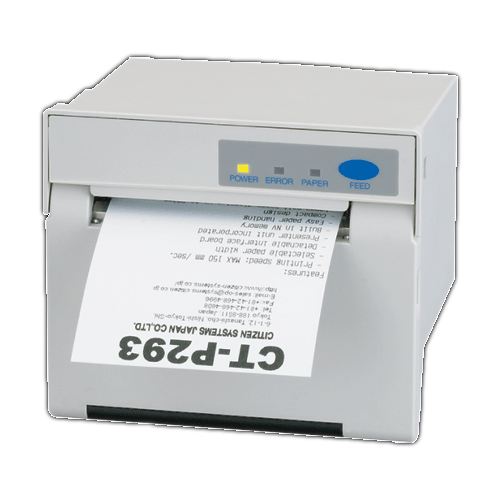 Citizen, CTP293, Kiosk Printer, Panel Mount, 3 Inch, Parallel And Serial, Ivory
Inventory changes daily. Contact one of our sales specialists to assist with availability or pricing.
Eligible FREE Shipping In USA
Eligible for FREE Shipping In Continental USA
Temp. Out of Stock; Available to Order
This item is currently out of stock. This manufacturer may have options with similar features. Contact us for lead time or another product that may work for you. If you place the order now, we will inform you when the item will be ready. You will not be charged until the order is ready to ship.
Quantity Discounts




Price Per Each

2+

Contact For Pricing