Datalogic Gryphon GM4400HC 2D Area Imager
The key mission of scanners in the healthcare industry is to improve the quality of patient care while reducing medication errors. Additionally, healthcare environments have requirements that scanners need to be regularly cleaned and disinfected. Datalogic's Gryphon Healthcare (HC) product series is specifically developed for healthcare applications with Disinfectant-Ready enclosures treated with anti-microbial additives which are designed to withstand daily cleaning with harsh disinfectant solutions.
Related GM4400HC Categories: Accessories | Service Contracts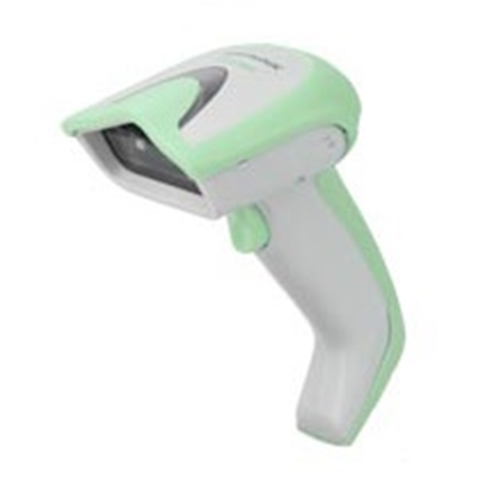 Datalogic, Gryphon, Healthcare, 2D Area Imager, Omnidirectional, Cordless Scanner Only, 910 MHz, Cables Sold Separately
Inventory changes daily. Contact one of our sales specialists to assist with availability or pricing.
Eligible FREE Shipping In USA
Eligible for FREE Shipping In Continental USA
Temp. Out of Stock; Available to Order
This item is currently out of stock. This manufacturer may have options with similar features. Contact us for lead time or another product that may work for you. If you place the order now, we will inform you when the item will be ready. You will not be charged until the order is ready to ship.
Quantity Discounts




Price Per Each

2-3
$ 336.07
4+

Contact For Pricing