Extreme Networks X450-G2
The X450-G2 switches are effective campus edge switches with IEEE 802.3at PoEplus. The X450-G2 series is also an option for DSLAM or CMTS aggregation, or for active Ethernet access.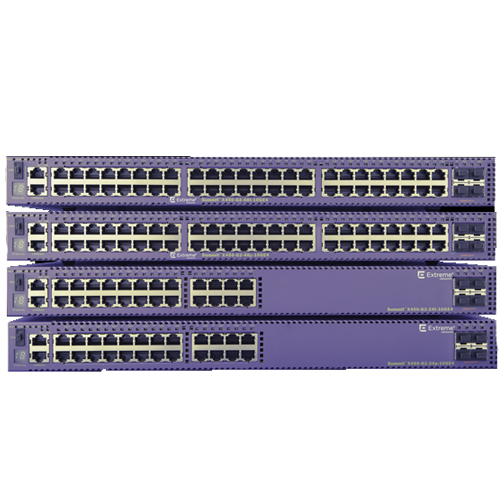 Ethernet Switch, Extreme Networks, Summit X450-G2 48 10/100/1000BASE-T POE+, 4 10GBASE-X Unpop'd SFP+, Two 21GB Stacking Ports, 2 Unpop'd Power Supply Slots, Fan Module Slot (Unpop'd), Includes: ExtremeXOS Edge License
Inventory changes daily. Contact one of our sales specialists to assist with availability or pricing.
Eligible FREE Shipping In USA
Eligible for FREE Shipping In Continental USA