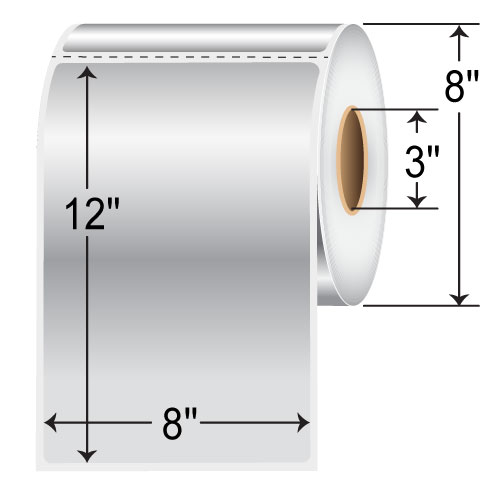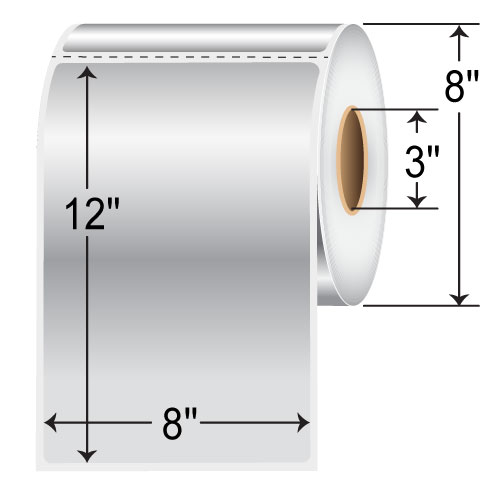 Barcodefactory 8 x 12 Retro-Reflective Label
---
Print Technology

Thermal Transfer

Material Type

Synthetic Labels

Width (inches)

8.00 inch

Length (inches)

12.00 inch

Core Size

3.00 inch

Outer Diameter

8 inch OD

Format Type

Roll

Adhesive Type

Permanent

Labels Across

1 across

Perforation

Perforated

Style

Blank Stock Labels

Retro-Reflective

Color

Silver

Order Quantity

Per Roll

Synthetic Material

Polyester

Labels Per Roll
250
Cost Per Label

$5.80000
---
Product Highlights
Barcodefactory Retro-Reflective Label, 8 Inches x 12 Inches, Retro-Reflective, Thermal Transfer, Synthetic Retro Reflective Face Stock, Permanent Adhesive, Reflective, 3-Inch Core, 8-Inch OD, 250 Labels Per Roll
Contact Us for pricing on smaller or larger quantity of Blank or Pre-Printed Retro-Reflective Labels. We can manufacture any size if you do not find your size listed. We will print on less than full rolls. We can Also Mount Labels on Hard Plastic Placards.
Long Range Retro-Reflective Thermal Labels
Our blank thermal transfer Retro-Reflective Labels are designed to be scanned from long distances. Retro-reflective labels are available in a wide variety of sizes designed for industrial rack labeling, or placard signage in warehouses. Scanning distances range from up to 50 feet of more. BarcodeFactory offers stock and custom Retro-reflective labels and we can pre-print your labels and even apply to placard. We can make any size and also have stock sizes available immediately for your project. Contact us to discuss your custom retro-reflective label project.
Applications Applications requiring long distance scanning. Typically warehouse rack location and aisle labeling where scanning distances range from 20 ft. - 40 ft.
Minimum Application Temperature 45° F
Service Temperature -40° to 300°F
Outdoor Durability 2 Year (depending on exposure conditions)
Tear Resistance Excellent
Surface Application Corrugate, paper, packaging films, most plastics, stainless steel and glass.
Description A 5.5 ml retro-reflective polyester film designed to reflect light back to its source, meets or exceeds L-S-300C, Table IV, reflectivity 3. Featuring a permanent acrylic adhesive with very high shear rating.