Barcodefactory 3 x 2 DT Label [Perforated, for Mobile]
---
| | |
| --- | --- |
| Print Technology | Direct Thermal Only |
| Material Type | Paper Labels |
| Width (inches) | 3.00 inch |
| Length (inches) | 2.00 inch |
| Core Size | 0.75 inch |
| Outer Diameter | 2 inch OD |
| Direct Thermal Label Type | Premium Top-coated Direct Thermal |
| Format Type | Roll |
| Adhesive Type | Permanent |
| Labels Across | 1 across |
| Perforation | Perforated |
| Style | Mobile Printer Labels |
| Color | White |
| Order Quantity | Per Case |
| Color Sheen | N/A |
| Rolls Per Case | 24 |
| Labels Per Roll | 190 |
| Cost Per Label | $0.01785 |
---
Product Highlights
Barcodefactory Direct Thermal Label, 3 Inches x 2 Inches, Direct Thermal, Paper Label, Perforated, For Zebra Portable Printers, ZQ Series, QL and P4 Series. Also fits all Honeywell, Citizen, TSC and Sato Mobile, (Portable), Printer. Also Available in full Single Rolls, 0.75-Inch Core, 2-Inch OD, 190 Labels per Roll, 24 Rolls per Case, Priced Per Case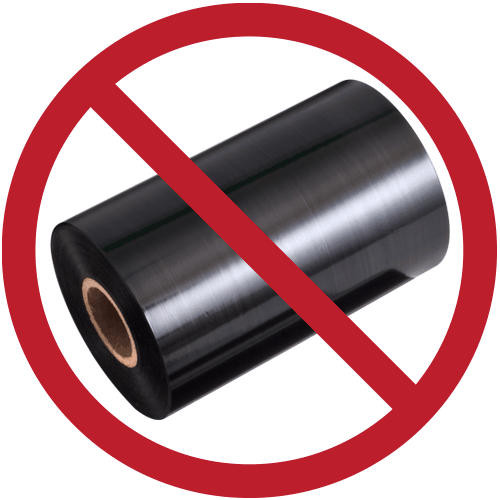 Direct Thermal Only
OEM Compatible Thermal Transfer & Direct Thermal Labels
Why Choose BarcodeFactory OEM Compatible Labels
BarcodeFactory provides a one-stop solution to all your thermal transfer and direct thermal printing needs. Our expert staff can help you choose the right label for your application. Like all of our labels, BarcodeFactory's thermal transfer and direct thermal labels are top-coated, which will extend the life of your printheads, resulting in more cost-savings.
Our top-coated stocks for labels make your printed labels more resistant to light, scratches and other contaminates, so printed images remain scannable longer.
Our BarcodeFactory labels have an all temperature premium adhesive that works in both cold and standard temperatures. The adhesive keeps labels adhered and readable in freezer environments and is a perfect solution for any application.
Direct Thermal
Direct thermal printers contain a thermal print head that applies heat energy to a specially coated facestock that turns black when heated to create the required images. Direct thermal saves money by not requiring the use of an inking ribbon. However, the coated facestock is more expensive than non-thermally coated facestocks and is very sensitive to temperature, light, water, chemicals and hard use. The life expectancy of direct thermal labels is usually less than one year. Direct thermal labels perform best for short term or indoor uses such as products with short shelf lives, shipping or indoor inventory control.
Thermal Transfer
Thermal transfer printing is the most widely used method for inhouse bar code label printing. A thermal print head is used to generate heat energy that in turn transfers the ink from a ribbon onto the label facestock, creating the required images. This method improves upon direct thermal printing in several ways. A wide variety of both paper and synthetic facestock materials may be used with both black and colored ribbons. Print quality is very high; the image is long lasting and durable. Bar codes can easily be read by both infrared and visible light reading devices.
Label Specifications
| | | | |
| --- | --- | --- | --- |
| Printer Technology: | Direct Thermal | Labels Per Roll: | 190 |
| Color: | White | Rolls Per Case: | 24 Rolls |
| Width: | 3-Inches | Labels Per Case: | 4560 Labels |
| Length: | 2-Inches | Roll Diameter: | 2-Inches |
| Perforation: | Perforated | Core Diameter: | 0.75-Inches |
| Material: | Paper | Adhesive: | Permanent |
$81.40 / Case
24 Rolls per Case