Zebra Z-Perform 1000D 3x2 DT Label [Perforated]
---
| | |
| --- | --- |
| Print Technology | Direct Thermal Only |
| Material Type | Paper Labels |
| Width (inches) | 3.00 inch |
| Length (inches) | 2.00 inch |
| Core Size | 1.00 inch |
| Outer Diameter | 5 inch OD |
| Direct Thermal Label Type | Standard Direct Thermal |
| Format Type | Roll |
| Adhesive Type | Permanent |
| Labels Across | 1 across |
| Perforation | Perforated |
| Style | Blank Stock Labels |
| Color | White |
| Order Quantity | Per Case |
| Color Sheen | N/A |
| Rolls Per Case | 6 |
| Labels Per Roll | 1240 |
| Cost Per Label | $0.00813 |
---
Product Highlights
Zebra, Z-Perform 1000D, Value, Paper Label, 3" x 2", Permanent Adhesive, 1" Core, 5" Outer Diameter, 1240 Labels Per Roll, 6 Rolls Per Case, (PRICED PER CASE)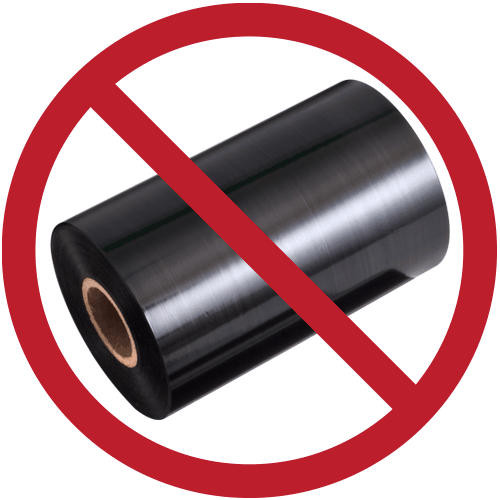 Direct Thermal Only
Zebra Printhead Protection Program:
Agree to exclusively use genuine Zebra supplies and all your failed printheads will be replaced at no charge!
---
Zebra Barcode Labels and Tags
Not every barcode label is created equal. There are thousands of different label and tag materials available - each with their own set of features that affect durability and printer performance. To ensure that your labels match your needs, Zebra pre-tests and certifies the highest-performing label and tag materials to assure durable print and minimal printer wear and tear, while also considering your budget and application.
Extensive Pre-testing
Zebra supplies go through rigorous testing across a wide range of printers, print speeds, and darkness settings to ensure print quality and durability. These supplies are tested in harsh conditions using specialized equipment to rate durability to outdoor elements, abrasion, harsh chemicals, and extreme temperatures to provide only the toughest labels guaranteed to fit your purpose and go the distance.
Every Type of Label
With more than 400 stocked ZipShip paper and synthetic labels and tags, Zebra has the right label or tag on hand for your application. From synthetic materials to basic paper solutions, custom to compliance requirements, hard-to-label surfaces to easy-to-remove labels, or tamper-evident to tear-proof, we have more than 90 material options to meet your unique needs.
Unmatched Quality
Zebra and BarcodeFactory do not swap out materials. We provide the same consistent materials order after order. Instead of substituting materials, Zebra utilizes an ISO 9001 certified, 23-point quality inspection to ensure consistent quality. Only thermal-compatible inks and varnishes are used when applicable to safeguard printer performance.
Paper Labels - Everyday Applications
Paper labels meet the requirements of a variety of applications that do not require durability to chemicals or abrasion. Zebra and BarcodeFactory offer direct thermal and thermal transfer labels with varying degrees of performance. Our innovative IQ Color labels enable you to print color on demand.
Specialty Paper Labels - Varying Adhesive Functionality
Paper labels can also include specialty adhesives for specific use cases, such as the labeling of challenging surfaces (curved, rough, etc.) or where the label needs to be easily removed or replaced.
Zebra 8000D Dissolvable Label
Innovative, direct thermal paper labeling solution that dissolves with water.
Synthetic Labels - Enhanced Durability
Synthetic labels offer durable, long-lasting print and barcode readability due to their resistance to abrasion, moisture, and chemicals.
Specialty Synthetic Labels
Synthetic labels featuring unique face-stocks and adhesives to meet the unique requirements of specialized applications. Label features include tamper-evident face-stocks, resistance to extreme temperatures and wet surfaces, electro-static dissipation, long-range scanning capabilities, and many more.
Tags - Paper, Synthetic and Specialty
Zebra's portfolio of tags includes a wide range of options to meet any tagging need that may arise.
Custom Labeling Solutions - Choose the Material, Size, and Features
With over 300 pre-tested solutions and extensive customization capabilities, Zebra and BarcodeFactory can create a custom label or tag to meet the exact requirements of your application.
Custom capabilities include:
Custom sizes and shapes
Preprinted text, graphics, and logos
Up to 12 water-based colors and 8 UV colors
Front and backside printing
And More!
$60.52 / Case
6 Rolls per Case