Gloss Paper Labels
Gloss Paper Label Material
Gloss Paper Labels
are defined by their ultra-smooth finish. They have little weather resistance ability and are meant for interior applications such as packaging and other common product marking. The gloss finish has produces a glare and are perceived as offering more resistance to moist or wet , a general purpose acrylic adhesive and works well with standard wax ribbons.
BarcodeFactory offers stock and custom labels with Gloss Paper face stock and thermal transfer coating.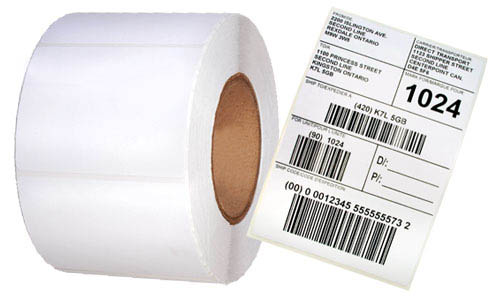 Applications General purpose indoor labeling applications under almost any lighting conditions. Packaging labels, retail applications and high quality barcoding.
Minimum Application Temperature

25° F

Service Temperature

-65° to 200°F

Outdoor Durability None.
Tear Resistance

None.

Surface Applications Corrugate, paper, packaging films, most plastics, stainless steel and glass.
Description Premium coated, ultra-smooth thermal transfer gloss paper label stock featuring an aggressive general purpose acrylic adhesive.
Other label stock material pages

Note: Label Stocks below are often referred to generically as "Synthetic Label Material"
For more information or to enroll, please fill out the form or call us at 888-237-8525.