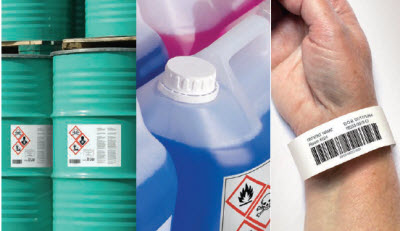 Kimdura labels are ideal for labeling applications where the label is exposed to a harsh environment. This could mean chemical or hostile weather exposure, or both. Kimdura labels are a synthetic label and typically have an aggressive adhesive designed to stick to metals, plastics or surfaces where the label will be exposed to harsh environments like chemical drums.
BarcodeFactory offers stock and custom labels with Kimdura synthetic face stock and thermal transfer coating.
Contact us for information on our products or fill out the form and tell us about your project.