Tyvek Tags and Labels
Smooth, Long Lasting Labels
Tyvek Labels are constructed of polyethylene fibers that are smooth, flexible, water-resistant and made to last. The most recognizable use of Tyvek is the semi-famous bed mattress tag.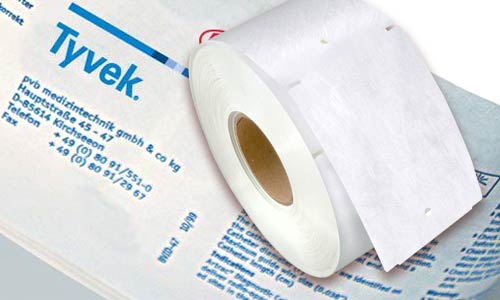 Applications: Industrial tags, law tags, product ID tags, security tags, seed bad tags, shell fish tags, textile tags, tree/nursery tags.
Minimum Application Temperature: N/A
Service Temperature: Up to 176°F
Outdoor Durability: 6 months - 1 year (depending on exposure conditions)
Tear Resistance: Excellent.
Surface Application: Corrugate, paper, packaging films, most plastics, stainless steel and glass.
Description: A tough material constructed of polyethylene fibers that is strong, lightweight, flexible, smooth, opaque and resistant to water, chemical abrasion and aging.
---
Other Label Stock Materials:
Note: Label Stocks below are often referred to generically as "Synthetic Label Material"